"Brisk Table - A touch of 3D printed design for your space"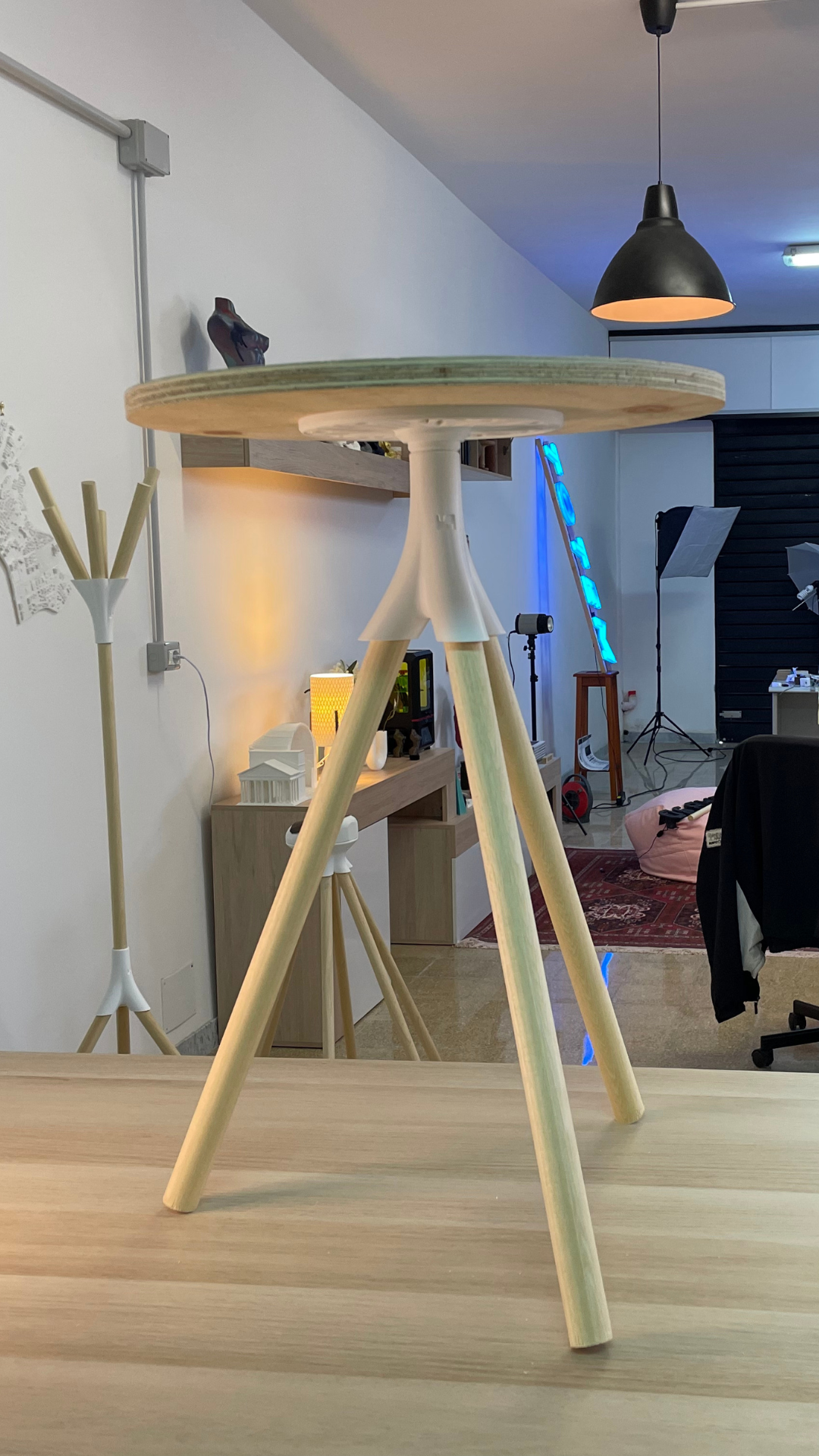 The Brisk table is the perfect addition to enrich your space with a unique design touch. With its elegant design and functionality, this 3D printable table gives you the ability to create a personalized piece of furniture that perfectly suits your needs.
The Brisk Table STL file download package includes two separate files, already positioned correctly on the build bed to simplify the printing process. You can use any FDM 3D printer with a print area of ​​at least 22cm x 22cm x 22cm to make your Brisk table.
Printing the two components of the Brisk table is simple and accessible to everyone, even those who have little experience with 3D printing. Once printed, the components easily assemble to create a solid and stable table. Furthermore, the length of the three legs can be customized according to your preferences and the size of your space.
Below are some useful tips for printing:
Nozzle 0.8 mm
Supports: NO
Average printing time 4-6 hours
Number of STL components 2
Number of lines 3
Filling 20%
Layer height 0.4 mm
Horizontal expansion -0.2 mm
Printing speed 25mm/s
Recommended wooden top dimensions Diameter 45 cm, thickness 2 cm
Recommended wooden legs dimensions Length 55cm, diameter 3cm - 3 pieces
PLA printing material
Once you have printed the two STL files of the Brisk table, you will need to obtain three wooden legs and the round top to complete the assembly. You can easily find these components on various home improvement supply websites or at specialty hardware stores.
The use of wooden legs and a round top not only adds a natural and aesthetic touch to the Brisk table, but also helps to make the entire project ecologically sustainable. You can choose from several wood options and find the material that best suits your style and preferences.
This project is an ideal opportunity for design lovers who own a 3D printer . With a low cost, you will have the opportunity to create a table with a unique, personalized and environmentally friendly design. The combination of traditional materials such as wood with the innovation of 3D printing offers endless creative possibilities and allows you to express your style in a unique and original way.
Don't miss the opportunity to create an eco-friendly table with a unique design. Download the Brisk table STL file on the MyLab3D website and start creating your own custom table, which will become a focal point in your home or office. Join the community of design and 3D printing enthusiasts and discover how rewarding it is to make your own furniture with your own hands.